BøthOfUs, theory of change – "the missing middle" that BøthOfUs fixes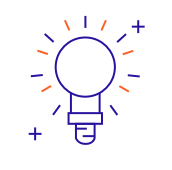 Who we work with
Any one working on bringing positive changes to the grass root level by following UN SDG goals.
How we work
Anyone, irrespective of the need for tech or design, working towards bringing social impact on grass root level, talks with us. We then closely work with them on doing the needs analysis, strategy, capacity building if needed.
Tech as tool
If tech happens to a solution then we fix the problem by following google design sprint as first method to find out why tech is needed, then figure the stakeholder mapping, then market analysis, developing scopes, building tool, releasing tool and maintenance.
Learn
Field study on the impact our solution brings to real users, part of change we want to bring is apply compassion in doing things rather than building things. We use a method called double diamond method.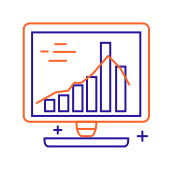 Changes we seek
Value driven partnership with business owners which is economically sustainable and creates measurable impact
Focus a lot into the "I" and "We" the individual and the community to bring at least one positive change to quality of life
Contribute to global SDG goals and indicators
BøthOfUs is not just a parter for tech and design. BøthOfUs helped us with everything in our journey to reach our 1 million users in the span of 2 years. 
Do you need help with tech, design, funding?
If you have a social impact project you would like to collaborate on – get in touch! We can discuss it over a nice cup of coffee.
If you have a social impact project you would like to collaborate on, get in touch! We can chat over a cup of coffee.
Warning: A non-numeric value encountered in /customers/6/1/2/bothofus.se/httpd.www/wp-content/plugins/elementor/includes/libraries/bfi-thumb/bfi-thumb.php on line 745 Warning: A non-numeric value encountered in /customers/6/1/2/bothofus.se/httpd.www/wp-content/plugins/elementor/includes/libraries/bfi-thumb/bfi-thumb.php on line 748 Warning: A non-numeric value encountered in /customers/6/1/2/bothofus.se/httpd.www/wp-content/plugins/elementor/includes/libraries/bfi-thumb/bfi-thumb.php on line 750 Warning: A non-numeric value encountered in /customers/6/1/2/bothofus.se/httpd.www/wp-content/plugins/elementor/includes/libraries/bfi-thumb/bfi-thumb.php on line 745 Warning: A non-numeric value encountered in /customers/6/1/2/bothofus.se/httpd.www/wp-content/plugins/elementor/includes/libraries/bfi-thumb/bfi-thumb.php on line 748 Warning: A non-numeric value encountered in /customers/6/1/2/bothofus.se/httpd.www/wp-content/plugins/elementor/includes/libraries/bfi-thumb/bfi-thumb.php on line 750