BøthOfUs collaborates with African change makers to help with scaling and funding.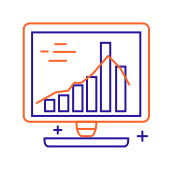 Spotlight
BøthOfUs, focuses and collaborates with African change makers working for the society to help and bring spotlight on them for the amazing work they do
Tech & Design
BøthOfUs helped to build apps, websites and tools for Africa with the goal of giving them international and respectable look.
Funding
BøthOfUs, coordinates with different African change makers to help receive funding from different grant programs and private investors.
Affordable
BøthOfUs became aware of the expense for African change makers and designed a model where African change makers can collaborate with BøthOfUs for as low as €500 to 1000/month
BøthOfUs successfully built Scale cities Africa to help build the bridge of cross continental project
Are you a change maker in Africa ?
Are you working in Africa to bring change to the society and need international recognitions, connections to Europe?
If you can afford €500 to €1000/month for full package of support
If you have a social impact project you would like to collaborate on, get in touch! We can chat over a cup of coffee.