State Government & Municipalities
BøthOfUs is working with some state and municipality government in EU, Asia and Sub saharan Africa.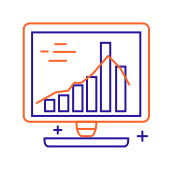 SDG Localisation
BøthOfUs, focuses on SDG localisation and measurement. BøthOfUs does capacity building, training of municipality officers, develop tools and measures to achieve localisation of UN SDG goals for specific municipality or state.
Innovation
BøthOfUs helped to build innovation ecosystem in few state and municipalities BøthOfUs builds ecosystem by forming partnership and fundraising together with municipality offices
Digitalisation
BøthOfUs, coordinates and helps state and municipality office with digitalisation effort. Tech plan, strategy and building technology needed to achieve digitalisation for municipalities
Youth focus
BøthOfUs works and focuses on helping youth in rural and urban part of a state by helping state and municipalities to build capacity and train youth on jobs and entrepreneurship
BøthOfUs successfully built innovation ecosystem and localisation of UN SDG for municipalities and connected the dots with help of United Nation agencies 
SDG localisation and social impact
Are you working for state ministry or municipality office? and interested to take a call with us ? 
If you have a social impact project you would like to collaborate on, get in touch! We can chat over a cup of coffee.