BøthOfUs focuses on three verticals with three internal team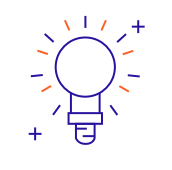 EU Unit
BøthOfUs, works on EU projects. EU projects which are already funded as tech experts or applying on EU projects together as tech advisor and tech partners
UN Unit
BøthOfUs is trusted partners of UN project to work on global south primarily focusing on Africa, South America and Asia. BøthOfUs organises and conducts field research, tech strategy and tech implementation.
Startup Unit
BøthOfUs, focuses on Startups to help startups with tech strategy, business plan, tech implementation and fund raising.
Youth & Women
BøthOfUs focuses on Youth and Women NGOs as part of startup unit, BøthOfUs helps NGOs with tech strategy, implementation, foundation and grant fund raising.
BøthOfUs is expert as part of EIT health and EIT food.
Digitalisation with social impact as core focus is on top of vision for BøthOfUs.
If you have a social impact project you would like to collaborate on, get in touch! We can chat over a cup of coffee.
Warning: A non-numeric value encountered in /customers/6/1/2/bothofus.se/httpd.www/wp-content/plugins/elementor/includes/libraries/bfi-thumb/bfi-thumb.php on line 745 Warning: A non-numeric value encountered in /customers/6/1/2/bothofus.se/httpd.www/wp-content/plugins/elementor/includes/libraries/bfi-thumb/bfi-thumb.php on line 748 Warning: A non-numeric value encountered in /customers/6/1/2/bothofus.se/httpd.www/wp-content/plugins/elementor/includes/libraries/bfi-thumb/bfi-thumb.php on line 750 Warning: A non-numeric value encountered in /customers/6/1/2/bothofus.se/httpd.www/wp-content/plugins/elementor/includes/libraries/bfi-thumb/bfi-thumb.php on line 745 Warning: A non-numeric value encountered in /customers/6/1/2/bothofus.se/httpd.www/wp-content/plugins/elementor/includes/libraries/bfi-thumb/bfi-thumb.php on line 748 Warning: A non-numeric value encountered in /customers/6/1/2/bothofus.se/httpd.www/wp-content/plugins/elementor/includes/libraries/bfi-thumb/bfi-thumb.php on line 750