User Experience & Interaction design
BøthOfUs have designed user experience & user design for product which helped raise 1 million Euro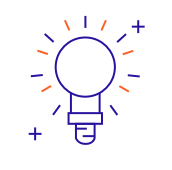 User Experience
UI/UX design is a defining factor for any digital product. We're a user experience and UI focused on improving conversion and increasing customer engagement. Our UI/UX design capabilities don't stop at mobile apps, web applications, or multi‑platform digital experiences. we create products and services that provide outstanding usability while fully embracing your brand's personality.
Branding
Branding is not just about colors, we build the mood and tone of voice of your brand. Working on social impact and having strong curation, logo, colors, tone of voice is important. We created brands for bigger organisation such as UN habitat projects.
User Interaction
User interaction design, the design which users see in the app or website, BøthOfUs have done interaction design for product which helped gain 1 million Euro and 1 million users.
Wireframes
Before building the user interaction design, BøthOfUs have built more than 36 wireframes in the year 2021 and in total of 120 wireframes over past 6 years, The wireframes help to experiment the flow and also present the clickable mock up to investors
BøthOfUs follows double diamond method on building the user experience and user interaction design which helps save cost
Do you need help with user experience or design
starting from the price of €800 we do the wireframes and can help with user experience by following proper design practises
If you have a social impact project you would like to collaborate on, get in touch! We can chat over a cup of coffee.
Warning: A non-numeric value encountered in /customers/6/1/2/bothofus.se/httpd.www/wp-content/plugins/elementor/includes/libraries/bfi-thumb/bfi-thumb.php on line 745 Warning: A non-numeric value encountered in /customers/6/1/2/bothofus.se/httpd.www/wp-content/plugins/elementor/includes/libraries/bfi-thumb/bfi-thumb.php on line 748 Warning: A non-numeric value encountered in /customers/6/1/2/bothofus.se/httpd.www/wp-content/plugins/elementor/includes/libraries/bfi-thumb/bfi-thumb.php on line 750 Warning: A non-numeric value encountered in /customers/6/1/2/bothofus.se/httpd.www/wp-content/plugins/elementor/includes/libraries/bfi-thumb/bfi-thumb.php on line 745 Warning: A non-numeric value encountered in /customers/6/1/2/bothofus.se/httpd.www/wp-content/plugins/elementor/includes/libraries/bfi-thumb/bfi-thumb.php on line 748 Warning: A non-numeric value encountered in /customers/6/1/2/bothofus.se/httpd.www/wp-content/plugins/elementor/includes/libraries/bfi-thumb/bfi-thumb.php on line 750