We provide a full lifecycle service from ideation, development, spreading the word and raising fund together as consortium partners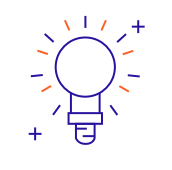 Digital Strategy
We start each new digital product design partnership with an in‑depth discovery phase to immerse ourselves in your business. Our UX designers interview stakeholders, conduct user research, analyze your competition, and consolidate content. The result is an action plan on executing a holistic brand and user experience.
Branding
Branding is not just about colors, we build the mood and tone of voice of your brand. Working on social impact and having strong curation, logo, colors, tone of voice is important. We created brands for bigger organisation such as UN habitat projects.
User Experience
UI/UX design is a defining factor for any digital product. We're a user experience and UI focused on improving conversion and increasing customer engagement. Our UI/UX design capabilities don't stop at mobile apps, web applications, or multi‑platform digital experiences. we create products and services that provide outstanding usability while fully embracing your brand's personality.
App and Web Development
We create web and app, we love complex algorithm to create algorithm to automate the patterns using machine learning. We code using Vue.JS, React.JS, PHP, Python, Android - Kotlin and Java. iOS - Swift and Swift UI. We work in sprints following scrum methodology.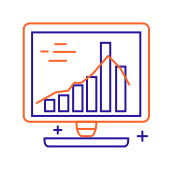 Maintenance
Sometimes we are approached to make small changes to already established product. We do maintenance and retouch UI/UX.
Security testing
API and backend security testing is very important to keep the data safe, not many social impact entrepreneurs are aware of this. we take care of security testing to stop MIM attack and also data leaks.
We make product demo videos and also product explanation videos, videos usually help to convey the communication in a short and rapid method.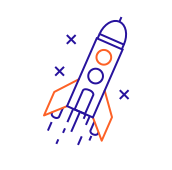 Funding
We apply funds together with the project we believe in. We raise funds for our trusted partners. In a stand alone campaign, We have successfully raised €10 million as our highest raise so far.
It is very rare to find a tech and design partners who can create solution and also has ground experience in creating social impact , BøthOfUs does that effectively. 
Do you need help with development or design?
If you have a social impact project you would like to collaborate on – get in touch! We can discuss it over a nice cup of coffee.
What have we built this way?
CO2CO2puff aims to make the invisible problem of air pollution clear and actionable. Check out this and more examples of our work.
If you have a social impact project you would like to collaborate on, get in touch! We can chat over a cup of coffee.
Warning: A non-numeric value encountered in /customers/6/1/2/bothofus.se/httpd.www/wp-content/plugins/elementor/includes/libraries/bfi-thumb/bfi-thumb.php on line 745 Warning: A non-numeric value encountered in /customers/6/1/2/bothofus.se/httpd.www/wp-content/plugins/elementor/includes/libraries/bfi-thumb/bfi-thumb.php on line 748 Warning: A non-numeric value encountered in /customers/6/1/2/bothofus.se/httpd.www/wp-content/plugins/elementor/includes/libraries/bfi-thumb/bfi-thumb.php on line 750 Warning: A non-numeric value encountered in /customers/6/1/2/bothofus.se/httpd.www/wp-content/plugins/elementor/includes/libraries/bfi-thumb/bfi-thumb.php on line 745 Warning: A non-numeric value encountered in /customers/6/1/2/bothofus.se/httpd.www/wp-content/plugins/elementor/includes/libraries/bfi-thumb/bfi-thumb.php on line 748 Warning: A non-numeric value encountered in /customers/6/1/2/bothofus.se/httpd.www/wp-content/plugins/elementor/includes/libraries/bfi-thumb/bfi-thumb.php on line 750