BøthOfUs collaborates with Youth and Women centre in EU
BøthOfUs is co-funded by EU to  collaborate with women and youth centre for building
Capacity building, (Digitalisation, entrepreneurship skill development, skill training). 
Enhancing and Building innovation ecosystem in collaboration with institutions,
Research to commercialisation and deep tech focus. Strategy, process of innovation & digitalisation,SDG localisation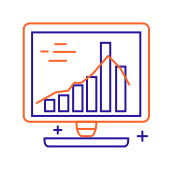 BøthOfUs and partnering institutions aligns with the mutual ToR as part of the EU co-funded program (Click here to read full ToR as PDF)
Step 2
Sign MoU to take Phase 1 of the feasibility study, this feasibility study is done remotely
Step 3
BøthOfUs, coordinates with institutions to build innovation ecosystem and digitalisation, also apply for international resources
Step 4
Cross regional collaborate, ToT model implementation and training for 6months to 1 year.
Are you an helping youth and women?
We have allocation to support 14 institutions
If you have a social impact project you would like to collaborate on, get in touch! We can chat over a cup of coffee.