Our service for support systems
BøthOfUs is working with Incubators/Accelerators/VCs/Family offices in 17 EU countries and 4 outside-EU countries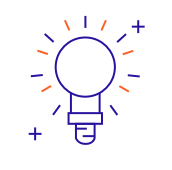 Program direction
BøthOfUs, have designed and developed acceleration program curriculum, we do the process of defining the program, recruitment help on selecting the startups, designing 3 month cohort programs, bootcamps, suggesting how any startup could include social impact as part of their business without affecting the business model.
Boot camps
BøthOfUs organises boot camps using open EU movement value, BøthOfUs designs, organises and takes care of boot camps by bringing startups in one accelerator/incubator to a foreign country within EU to learn from the new eco system and meet investors, startups and local ecosystem
Coordination
BøthOfUs, coordinate the implementation of predefined goals, digital tools, program implementation, workshops and project schedule
Social impact
BøthOfUs organises series of workshop to make any business become social impact oriented without affecting its revenue stream or business model
BøthOfUs Organises the Pan EU exchange program with 17 EU countries, BøthOfUs have connected many accelerators & Incubators in different EU countries which helps the scale up of startups 
Do you need help with your incubator or accelerator program
If you are part of a accelerator and incubator program which needs help from BøthOfUs feel free to contact us 
If you have a social impact project you would like to collaborate on, get in touch! We can chat over a cup of coffee.