BøthOfUs collaborates with Botswana based public and private institutions with UN and EU programs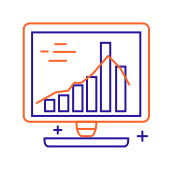 Step 1
BøthOfUs and partnering institutions aligns with the mutual ToR as part of the EU co-funded program
Step 2
Sign MoU to take Phase 1 of the feasibility study, this feasibility study is done remotely
Step 3
BøthOfUs, coordinates with institutions to build innovation ecosystem and digitalisation, also apply for international resources
Step 4
Cross regional collaborate with EU institutions to create strong onboarding for Botswana.
Are you an institution in Botswana?
Irrespective of the size, we try to support all institutions in Botswana 
BøthOfUs in Botswana between 25th August to 3rd September 2023
Whatsapp +46768688418
Email : info@bothofus.se 
If you have a social impact project you would like to collaborate on, get in touch! We can chat over a cup of coffee.