A checklist to check, if your data is leaked.
9 Million
Easy jet revealed that they are attached by a sophisticated cyber attack on Tuesday, leaving 9M user data exposed, here is the quick checklist to check if you are affected as well.
If you have used credit/Debit card in easy jet website, easy jet will contact you by 26th May, if you are not contacted then your data is all safe. If you feel not secured then contact them - https://www.easyjet.com/en/help/contact
Calls/Emails
If you receive any calls/Email from Easy Jet or Easy jet holidays be extra cautious and do not give any details about you or your credit/debit card.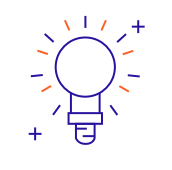 Your passport/Personal ID details are safe
Passport and Personal ID are not leaked, it is Names, emails and credit/debit cards are leaked
Precautions
You could take a wide range of precautions 1) Use a different email address when contacting bank/EasyJet other than the one you used when booking flights with easy jet. 2) Do not give your card number or expiry date over the phone when someone calls you. 3) Change your easy jet password 4) Change the password everywhere if you used the same password in your email account as well. 5) Enable 2 factor authentication. 6) Do not panic.
Source
1) short.bothofus.se/at8pYQmeiT 2) short.bothofus.se/i20D5apFme 3) short.bothofus.se/RRm7k5DToi
If you have a social impact project you would like to collaborate on, get in touch! We can chat over a cup of coffee.